Logistics Langøya
Langøya's location means cost-effective logistics with excellent environmental accounts as a result.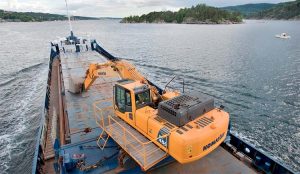 Transport represents a significant cost when treating and disposing of hazardous waste. That's why NOAH has developed its own logistical solutions, and we make optimum use of Langøya's location to provide this customer benefit. 
One of Langøya's many competitive advantages is its location. The island lies right outside Holmestrand, and access is simple whatever the method of transport.
To the quay plant
We have two quay plants for receiving boats with a load capacity from 600 to 3 800 tonnes. One of the quay plants is the dedicated receiving area for waste acids. Here acid is pumped directly from the tanker into the acid treatment plant. The other quay plant is adapted to self-loading boats, whether these are loaded with bulk mass, containers, large sacks or other types of load.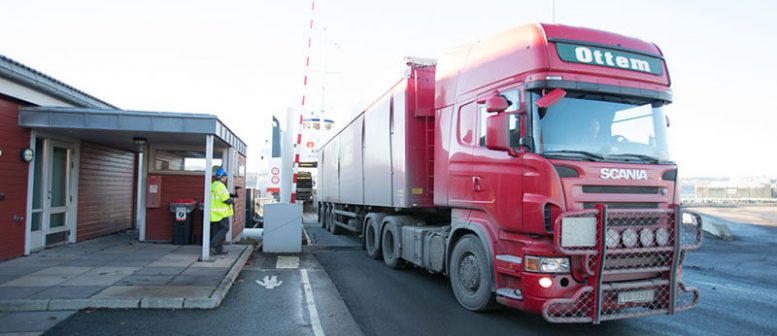 The ADR rules are essential when transporting hazardous freight by road. The requirements for t packaging and labelling are stringent. NOAH can help its customers find the best, most secure and cost-effective solution. 
We can recommend transporters who we know well and all of whom have practical experience. It is best to contact us as soon as possible so that we can also adapt our local handling to the right transport solution.